Toyoda Model AA: Finding the world's oldest Toyota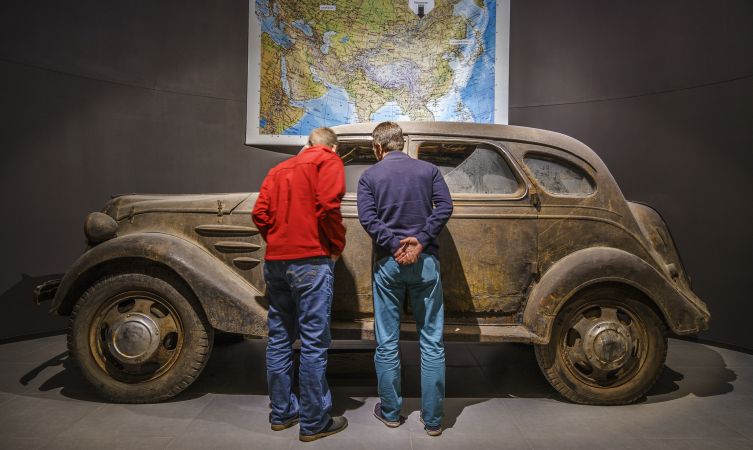 Only 1,404 examples of Toyota's first passenger car, the Toyoda Model AA, were built in the six years of production from 1936 to 1942.
Until recently it was thought that none of these cars had survived to this day. Even Toyota itself had been forced to fabricate a ground-up replica of the Model AA because an original example could not be found to exhibit at the Toyota Automobile Museum in Japan.
So when news of a 1936 car, one of only 100 units built in the very first year of Model AA production, suddenly surfaced from within Russia, the discovery was met with a degree of scepticism. Nevertheless, even the most remote opportunity to uncover an example of the world's rarest production Toyota had to be followed up.
Further investigation by specialists at the Louwman Museum revealed that the car was indeed genuine. The Model AA had been owned by a Siberian farmer since World War II.
During more than 60 years in the family's ownership it had been used extensively on the land and been heavily modified. At some undetermined time it had also been moved from deep within Siberia to the outskirts of Vladivostok, where the farmer's grandson now lived.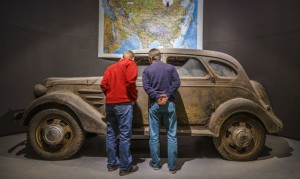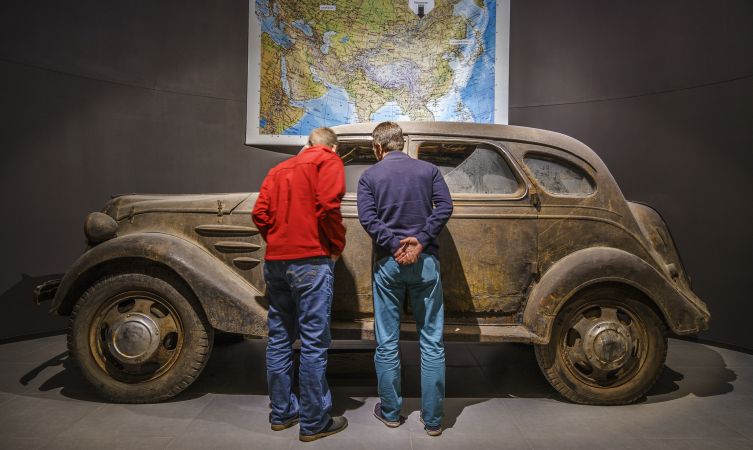 The video below, kindly given to us by its new custodians at the Louwman Museum, documents some of the arrangements surrounding the purchase and transportation of the vehicle. It marks the culmination of a protracted, seven-month negotiation process with the owners and Russian Ministry of Culture in Moscow, which eventually granted approval for its exportation.
Now with the necessary documentation the Toyoda Model AA was secured safely in a container and transported by train from Vladivostok to Moscow. The final leg of its journey to Western Europe was on the back of a container lorry.
Les mer her + flere bilder: http://blog.toyota.co.uk/toyoda-model-aa-finding-the-worlds-oldest-toyota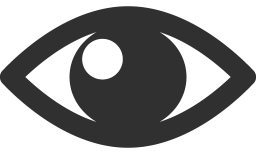 532