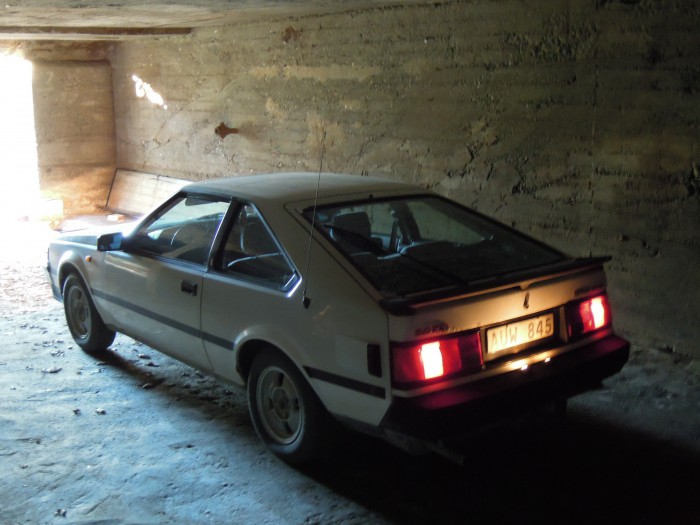 En oppdatering 26/2/2017:
Denne videoen er gjenganger på toppen av videoer vist på vår Bildillamagasin YouTube konto. Slik har det vært lenge også. Den kamper med en av videoene om min Lexus ES250 og noen ganger kommer 77 Celica Liftback videoene opp i kampen. Men det er tydeligviss et ønske om mer stoff rundt denne bilen! Kanskje merkelig for oss i Norge, da denne bilen aldri var solgt er på berget…
Se videoen under….
Da avslutter vi 2015, men en god følelse. Flere besøk på vår YouTube kanal, og det skifter stadig på vilke videoer som har mest besøk. De siste ukene, så har denne videoen om min 1984 Celica kommet på toppen 🙂
En liten mobil video om vår 1984 Toyota Celica Liftback 2.0 XT.
Bilen ble kjøpt i Sverige, og importert til Norge.
Disse Celica modellene ble aldrig solgt i Norge. Vi fikk valget mellom Corolla GT, MR2 og Celica Supra 2,8. Men ingen Celica modeller i 1984…
Bilen har en 21R-C motor på 2 liter.
Vi kommer tilbake med mer info og flere videoer….
—————————————-­————————————–
A small mobile video about our 1984 Toyota Celica Liftback 2.0 XT.
The car was bought in Sweden and imported into Norway.
These Celica models were never sold in Norway. We were given the choice Corolla GT, MR2 and Celica Supra 2.8. But no Celica models in 1984 …
The car has a 21R-C engine of 2 liters.