Oppdatering!! DIY video: fiks av Stereo Corolla Verso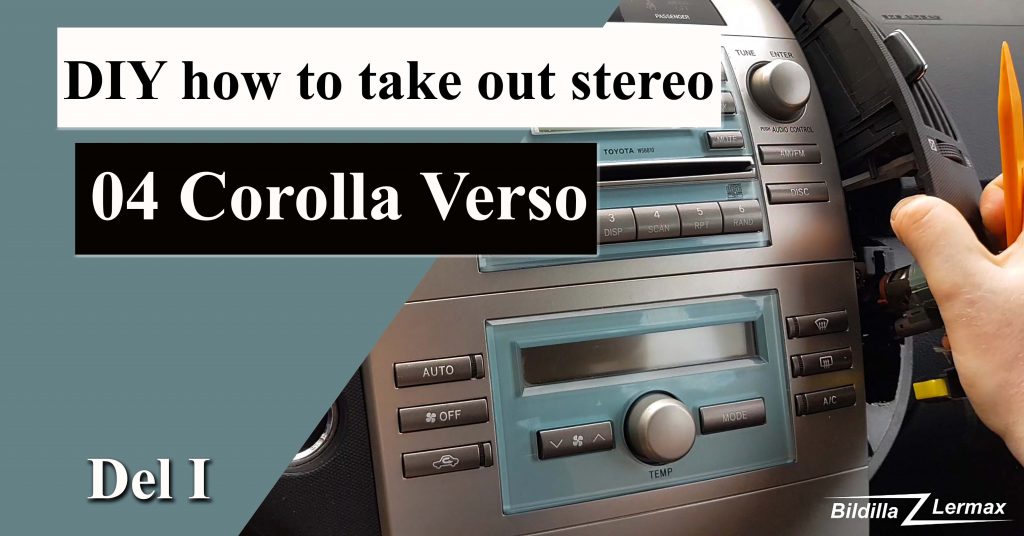 Spørsmålet mitt var: Er dette noe dere kunne tenkt dere mer av?
Svaret har kommet fra helt nye grupper. Jeg skulle uansett fikse stereoen i Corolla Versoen, og da passet det med tid og sted. Det ble en ok video, og en oppfølger med hell jobben. Og en original stereo som virket helt som den skulle igjen. Uten at det kostet annet en noen dråper blod og litt loddetinn!
Heldigviss så ble videoen tekstet opp på Engelsk og Norsk. Og det har falt i smak… Selv om dette er en stereo fra en litt sær bilmodell, så kommer det stadig flere og flere for å få med seg budskapet! Og straks så passerer den 500 visninger. Noe som er mer en de fleste videoene fra biltreff…. Det forteller meg mye. Takk for den lærdommen!!
DIY / How To, videoer
Er dette noe dere kunne tenkt dere mer av?
Hva og hvilke biler?
Må lage disse videoen i forhold til at mange flere kommer til å søke på de fra andre lang… Så engelsk er noe man må ha med i infoen!
DIY hvordan ta ut stereo Corolla Verso
Hvordan demontere orginal stereoen i en 2004 Toyota Corolla Verso.
P.g.a. bortfall av lyd, fra stereoen, så fikk jeg mistanke om at det var dårlig kontakt i pluggene bak på stereoen. Lyden kom og gikk. Og det hjalp noen ganger å dunke på stereoen.
Der for var det bare å finne den enkleste måten å demontere stereoen, og se om jeg fant feilen.
Ved inspeksjon og rens av kontakter, så fant jeg dessverre ingen feil…
Men et nytt søk på nett, ga meg ennå en mulig løsning.
En egen video om jobben med å demontere og korigere feilen, som fører til at lyden forsvinner på disse stereoene kommer!
Problemet er loddinger som blir brutt p.g.a. vibrasjoner.
De 4 komponentene som er skrudd i karosseriet på stereoen, må loddes en ekstra omgang, slik at man får kontakt igjen. Da skal stereoen virke igjen!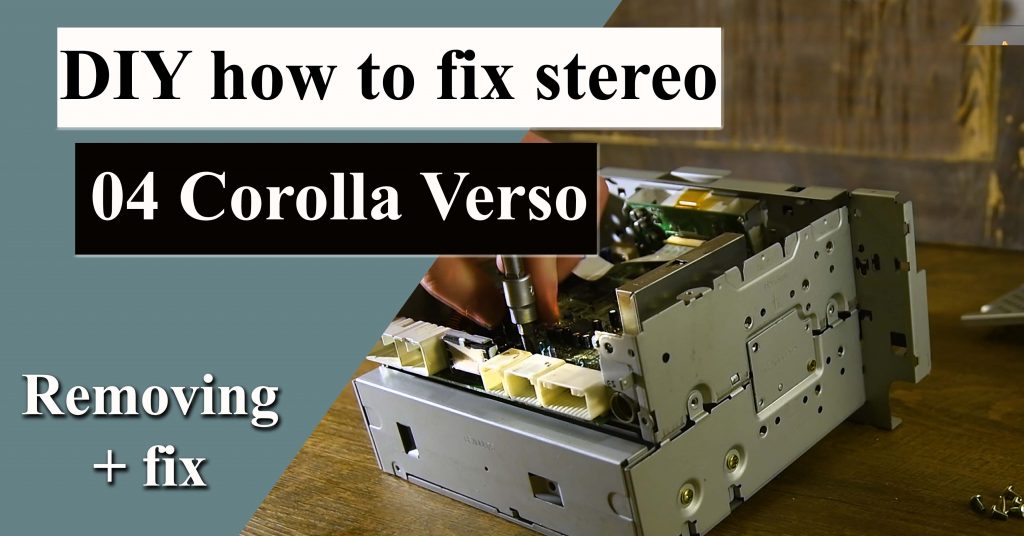 DIY how to take out the stereo Corolla Verso
How to disassemble the original stereo in a 2004 Toyota Corolla Verso.
Because of. loss of sound, from the stereo, I suspected that there was bad contact in the plugs on the back of the stereo. The sound came and went. And it sometimes helped to knock on the stereo.
For that, it was just to find the easiest way to disassemble the stereo and see if I found the error.
Upon inspection and cleaning of contacts, I unfortunately found no errors …
But a new search online gave me yet another possible solution.
A separate video about the job of dismantling and correcting the error, causing the sound to disappear on these stereos is coming!
The problem is the solder that is broken due to vibrations.
The 4 components that are screwed into the body of the stereo need to be soldered an extra turn so that you can reconnect. Then the stereo will work again!