Defective clutch, or Clutch Slave cylinder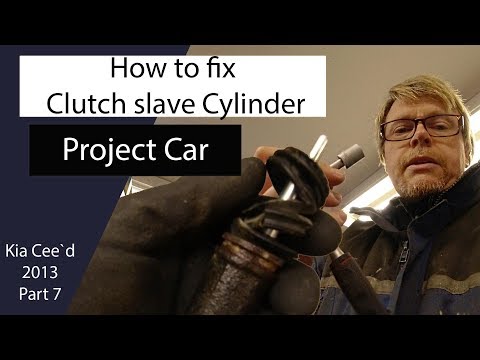 ** Clutch slips slippers = Defective clutch
** You do not get the clutch disconnected properly = defective slave or master clutch cylinder, or system leaks between them!
There are many difficult jobs. And jobs that require a lot of knowledge. This is really far from it. 2 screws, and a tube that is screwed tight. But it was a little cramped to get to this KIA Cee`d one. I did the same job on an older Toyota Carina from about 1983. There the slave cylinder was even easier to get to. It's just about dismantling the cylinder, with 2 screws. Unscrew hydraulic pipe / pipe with brake case. Then mount new slave, 2 screws + pipe. Afterwards, it is necessary to ventilate the cylinder, according to the same principle as braking. One person sits in the car and pushes in the clurtch pedal, one opens the air nipple, and lets out the air and brake the bag. Then screw in the nipple again. Then the one sitting in the car then releases the clurtch pedal itself. Repeat this until you are sure that there is no more air, only brake bag ..
——————–
Defekt clutch, eller Clutch Slave sylinder
**Clutchen slurer slippers = Defekt clutch
**Du får ikke clutchen til å koble fra ordentlig = defekt slave eller master clutch sylinder, eller lekasjer på systemet mellom disse!
Det finnes mange vanskelige jobber. Og jobber som krever mye kunnskap. Dette er egentlig langt fra det. 2 skruer, og et rør som er skrudd fast. Men det det var litt trangt å komme til på denne KIA Cee`d en. Jeg har gjort den samme jobben på en eldre Toyota Carina fra ca 1983. Der var slave cylinderen ennå enklere å komme til. Det snakk om bare å demontere cylinderen, med 2 skruer. Skru av hydraulikrør / rør med bremseveske. Så montere ny slave, 2 skruer + rør. Etter på , så er det behov for å lufte cylinderen, etter samme prinsipp som man lufter bremser. En person sitter i bilen og trykker inn clurtch pedalen, en åpner lufte nippelen, og slipper ut luft og bremse veske. Så skru igjen nippelen. Så den som sitter i bilen, så slipper ut clurtch pedalen igjen. Gjenta dette til man er sikker på at det ikke kommer ut mer luft, kun bremse veske..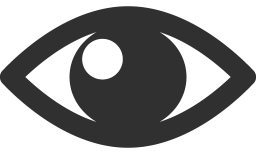 516