New project car / family car:
2006 Toyota Land Cruiser 120 VX
3.0 D4D – Prado 120 Project
Bildilla Magasin
Video No. 2, about the last Land Cruiser. Now the job started to look over the car, and do the necessary service on it. I will go over the car properly, since it was bought at auction. One must realize that there can often be hidden flaws and shortcomings in such cars!
My 2003 Land Cruiser 120 GX project: https://www.youtube.com/watch?v=ZXed5…
Then another Toyota Land Cruiser 120 has been purchased. This was also bought at an auction! This is a VX version as opposed to the GX version on the 2003 model.
VX is a less equipped version, with fabric seats as standard. No navigation and other differences. But my GX still needs a lot of work, so this one will have the pleasure of becoming the family car. Not that we had to have a new car. But it makes life much easier when we drive to the cabin, on the mountain.
I bought this car from another auction company, and I must say that it was a lot of clutter !!!! After buying over 20 cars from an auction company, the contrast is perceived as very great. Amazing how unprofessional things are experienced, when communication is lacking, and the follow-up takes days for just trifles ………
But the car was bought in Bergen, and transported by trailer, up to Trondheim. The shipping company was very professional, and can really be recommended: https://norskbiltransport.no/
I will be back with many more videos around this car + I have many videos around my 2003 Land Cruiser GX version …..
————————————-
Video nr 2, om den siste Land Cruiseren.
Nå startet jobben med å se over bilen, og gjøre nødvendige service på den. Jeg skal gå over bilen ordentlig, siden den ble kjøpt på auksjon. Man må innse at det ofte kan være skjulte feil og mangler på slike biler!
Da er ennå en Toyota Land Cruiser 120 kjøpt inn. Denne ble også kjøpt på en auksjon! Dette er en VX versjon i motsetning til GX versjonen fra 2003 modellen.
VX er en mindre utstyrt versjon, med stoff seter som standard. Ingen navigasjon og andre forskjeller. Men min GX trenger ennå mye jobb, så denne skal få gleden av å bli familie bilen. Ikke det at vi måtte ha en ny bil. Men det gjør livet mye enklere når vi skal kjøre på hytta, på fjellet.
Jeg kjøpte denne bilen hos et annet auksjons firma, og må si at det var mye rot!!!! Etter å ha kjøpt over 20 biler hos et auksjonsfirma, så oppleves kontrasten som meget stor. Utrolig hvor uproft ting oppleves, når kommunikasjonen er mangelfull, og oppfølgingen tar dagesviss for bare bagateller……… Men bilen ble kjøpt i Bergen, og fraktet på trailer, opp til Trondheim. Fraktselskapet var meget proffe, og kan virkelig anbefales: https://norskbiltransport.no/
I denne første videoen, går jeg over og gjør enkle sjekker og service jobber: * Sjekk frostveske
* Fylling av spylerveske
* Rens av MAF sensor
* Sjekk av skader rundt tåkelys, som har fått en skade
* Se etter info om registerrem bytte?
Jeg kommer tilbake med mange flere videoer rundt denne bilen + jeg har mange videoer rundt min 2003 Land Cruiser GX versjon…..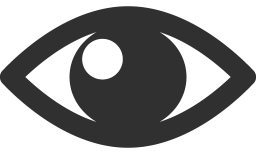 668