DIY / How to:
VW Golf MK7 Change cabin pollen air filter
Bildilla Magasin
No tools needed!
Then it was time to replace the cabin / pollen air filter on my e-Golf (Golf mk7). The filter was replaced for service when the car was a year old. But it has gone a long way now, and finally I remembered to order with a new filter when I ordered parts for other cars. Replacing this filter is a very easy job, which most people can do without problems at home !!!! I bought a filter with charcoal, which should be able to remove more odors. It cost a few kroner more than the cheapest, but has been in my eyes! Good luck with the exchange! Good air is important! Follow the channel, press the like button, and write comments! It helps the channel to appear on searches here on YouTube, and for a small channel, it is the only opportunity to try to reach more people. Thank you!
---
Bytte av kuppefilter på min e-Golf / Golf mk7.
Man trenger ikke verktøy!
Da var det på tide å bytte kabin / pollen luftfiltret på min e-Golf ( Golf mk7 ).
Filteret ble byttet på service da bilen var et år. Men den har gått langt nå, og endelig husket jeg å bestille med nytt filter da jeg bestilte deler til andre biler. Bytte av dette filteret er en meget lett jobb, som de fleste klarer uten problemer hjemme!!!! Jeg kjøpte et filter med kull, som skal kunne ta bort mere lukt. Det kostet noen kroner mer en de billigste, men er vært det i mine øyne! Lykke til med bytte! God luft er viktig! Følg kanalen, trykk på liker knappen, og skriv kommentarer! Det hjelper kanalen å dukke opp på søk her på YouTube, og for en liten kanal, så er det eneste muligheten til å prøve å nå ut til flere. Tusen takk!
—————————– Social ——————————–
Home page: http://www.bildillamagasin.no
Facebook: https://www.facebook.com/Bildilla-Mag…
Instagram: https://www.instagram.com/lermax_cars/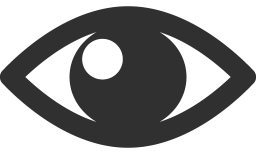 667