Norges eneste 1990 Lexus ES 250 ( eneste 1. gen! ), er blitt 30 år og dermed klassifisert som veteranbil. Da er det på tide å få den tilbake på veien, siden veteranbiler har billig forsikringer og ingen årlig veiavgift.
Da var det på tide å fortsette med feilsøking og reoperasjon av el vinduet på førerdøren! Etter først å ha mistenkt at det var kontroller knappene på døren som var problemet, så gikk mistanken over på at selve regulator / elmotoren var feilen.
Her vises prosessen med å ta løs motoren i døren, og sette inn en annen jeg fikk kjøpt rimelig på Rockauto i USA. Jeg har også kjøpt mye andre deler fra de, siden de hadde tilbud på utgående deler! Det var veldig trangt å komme til de 3 feste skruene for selve motoren, men jeg klarte det til slutt..
1991 Lexus ES250 Window Regulator Replacement ( Part 2 )
Part 1 hear: https://www.youtube.com/watch?v=nj5wW…
Norway's only 1990 Lexus ES 250 (only 1st gen!), Has turned 30 and is thus classified as a vintage car. Then it's time to get it back on the road, since vintage cars have cheap insurance and no annual toll. Then it was time to continue troubleshooting and reoperating the power window on the driver's door! After first suspecting that it was the control buttons on the door that were the problem, the suspicion passed that the regulator / electric motor itself was the fault.
Here is the process of unloading the engine in the door, and inserting another I bought reasonably at Rockauto in the USA. I have also bought a lot of other parts from them, since they had offers for outgoing parts! It was very cramped to get to the 3 fixing screws for the engine itself, but I managed it in the end ..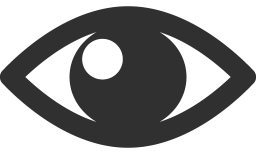 164