Ny konebil!
Kona ønsket seg en liten bil: Toyota Aygo 1.0 liter bensin Denne bilen er også solgt som, Citroen C1 & Peugeot 107.
Da var det et nytt forsøk på å finne en liten bil, som kunne falle i smak hos kona. Jeg kom over denne bilen i forbindelse med at jeg fotograferer bruktbiler for en bilforhandler. Vi ble enige om en god pris, så jeg regner med å få igjen pengene om det blir slik at kona ikke blir fornøyd. Nå har hun muligheten til å kjenne på hvordan det er å gå fra en Toyota Camry 2.4 liter, til en Toyota Aygo 1.0 liter.
Hun ønsket en liten bil, for enklere å kunne parkere på butikker og kjøpesenter. Spørsmålet er naturligvis om luksusen fra Camryen blir et stort savn? Så kommer spørsmålet om den manuelle girkassen faller i smak. Den er helt tydelig bygd i Frankrike, og har lite til felles med Toyota Corolla og Carina, hun har kjørt tidligere. Dette vil nok bli en helt ny erfaring!
Jeg kommer tilbake med min erfaringer, og hennes tilbake meldinger! Jeg har også bestilt service deler, så det blir videoer om hvordan utføre de enkle servicene selv!
---
New car for the wife:
2012 Toyota Aygo 1.0 3 cylinder, also sold as Citroën C1 & Peugeot 107 Then there was a new attempt to find a small car, which could appeal to his wife. I came across this car in connection with photographing used cars for a car dealer. We agreed on a good price, so I expect to get my money back if the wife is not satisfied. Now she has the opportunity to feel what it is like to go from a Toyota Camry 2.4 liter, to a Toyota Aygo 1.0 liter. She wanted a small car, to make it easier to park in shops and malls. The question is of course whether the luxury from the Camry will be a great miss? Then comes the question of whether the manual gearbox is to your liking. It is clearly built in France, and has little in common with the Toyota Corolla and Carina, she has driven before. This will probably be a completely new experience! I will return with my experiences, and her return messages! I have also ordered service parts, so there will be videos on how to perform the simple services yourself!
---
Traduction française via google : (Anglais parlant dans les vidéos !) Puis il y a eu une nouvelle tentative pour trouver une petite voiture, qui pourrait plaire à sa femme. Je suis tombé sur cette voiture en photographiant des voitures d'occasion pour un concessionnaire automobile. Nous nous sommes mis d'accord sur un bon prix, donc je m'attends à récupérer mon argent si la femme n'est pas satisfaite. Maintenant, elle a l'occasion de ressentir ce que c'est que de passer d'une Toyota Camry 2,4 litres à une Toyota Aygo 1,0 litre. Elle voulait une petite voiture, pour se garer plus facilement dans les magasins et les centres commerciaux. La question est bien sûr de savoir si le luxe de la Camry sera un grand raté ? Vient ensuite la question de savoir si la boîte de vitesses manuelle vous convient. Elle est clairement construite en France et n'a pas grand-chose en commun avec les Toyota Corolla et Carina qu'elle a déjà conduites. Ce sera probablement une toute nouvelle expérience ! Je reviendrai avec mes expériences, et ses messages de retour ! J'ai également commandé des pièces de rechange, il y aura donc des vidéos sur la façon d'effectuer les services simples vous-même !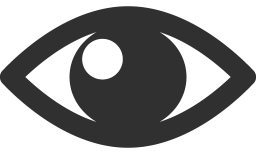 236