We have rescued a 1993 Toyota Corolla 1600 GSi-16v.
This is a car that was not sold new in Norway, and I struggle to find any good info or videos about these cars. It has the original Toyota Stylingkit, and looks like a GT / GTi. other front, side skirt, other rear bumper and spoiler on the tailgate. But it has only a normal 4A-FE engine, but about 113 hp.
It should be brought in from the USA, but I do not really know more about this model ??? Anyone can help with more information? I have found information, which indicates that there have been several of these in Denmark. But has it been sold in other countries in Europe? All info is welcome!
4A-FE engine info:
Engine displacement: 1.6 L (1,587 cc)
Layout: DOHC Inline-4 Valves: 16, 4 for each cylinder
Redline: 6300 rpm
Compression ratio: 9.5:1
Fuel Delivery System: TCCS or MPFI
North American market engines: 84 kW (113 hp; 115 PS) at 5,800 rpm, and torque 145 N⋅m (107 lb⋅ft; 14.8 kg⋅m) at 4,800 rpm
---
Vi har reddet en 1993 Toyota Corolla 1600 GSi-16v
Dette er en bil som ikke ble solgt ny i Norge, og jeg sliter med å finne noe som helst god info eller videoer om disse bilene. Den har originalt Toyota Stylingkit, og ser ut som en GT / GTi. annen front, sideskjørt, annen bakfanger og spoiler på bakluken. Men den har kun en normale 4A-FE motoren, men ca 113 hk.
Den skal være tatt inn fra USA, men mer vet jeg egentlig ikke om denne modellen??? Noen som kan hjelpe med mer informasjon? Jeg har funnet informasjon, som tyder på at det har vært flere av disse i Danmark. Men har den vært solgt i andre land i Europa? Alle info er velkommen!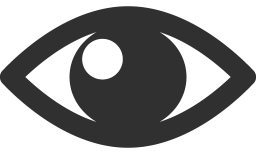 649