DIY / How to – Read all OBD2 error codes – 2009 Volkswagen Passat 2.0 TDi – Bildilla
Passaten er hjemme i garasjen, og jeg skal starte med normale service jobber. Men før jeg starter, så ønsker jeg å lese ut feilkodene på bilen. Jeg misstenkte at det var mange! Den har stått uten strøm, så noe kan komme av det i tillegg! Men første avlesning var skremmende! Men man skal alltid prøve å nulle ut feilene, og lese av på nytt. Det er store sjanser for at noen av feilene ikke kommer tilbake med en gang!
Her er listen med feil koder som kom tilbake ved andre avlesning:
15 coder:
Engine: P0196
ABS brake: P030A
Driver door: P03A4
Instrument cluster: B104129
Passenger door: P03A5
Steering Assist: P0236 + P030A
Auxiliary Heating: P057E + P08CB
CAN gateway: P0514 + P0518 + P0CC8
Telephone: P0181 + P0182 + P0518
Kom med tilbake meldinger på hva dere mener jeg bør gjøre, eller se etter…
---
2009 Volkswagen Passat 2.0 TDi 3C5 – B7
Bildilla Magasin
The Passat, is home in the garage, and I will start with normal service jobs. But before I start, I want to read out the error codes on the car. I suspected there were many! It has been without power, so something can come of it as well! But the first reading was scary! But you should always try to zero out the errors, and read again. There is a good chance that some of the errors will not come back right away!
Here is the list of incorrect codes that came back on second reading:
15 coder:
Engine: P0196
ABS brake: P030A
Driver by: P03A4
Instrument cluster: B104129
Passenger door: P03A5
Steering Assist: P0236 + P030A
Auxiliary Heating: P057E + P08CB
CAN gateway: P0514 + P0518 + P0CC8
Telephone: P0181 + P0182 + P0518
Bring back messages on what you think I should do, or look for …
#carly #obd2 #prado #landcruiser #lc120 #bluedriver #obd2scanner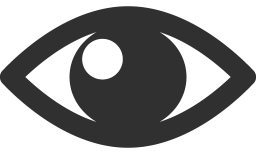 768