Classic Cruisers arrangerer vårmønstring lørdag 14 mai.
YTRE KONGSGÅRD – ERKEBISPEGÅRDEN – Trondheim
«Arrangementet er åpent for alle klassiske kjøretøy, med premiering i flere klasser.
Det blir salg av kaffe, brus, vaffler, pølse. Ta med ditt klassiske kjøretøy, og møt opp til en trivelig motordag!
Dessverre så ble det en dag preget av regn. Det er en viktig faktor når man arrangerer biltreff i Trøndelag! Sol og godt vær, er likt med masse folk og biler… Regn, og kalt… Nei da skal man slite for vær enkelt bil! Vi får krysse fingrene for at været er mer sammarbeidsvillig ved neste anledning!
Desoto, AMC Gremlin, Ford Mustang, Chevrolet Camaro, Corvette, Lincholn Mark5, Mazda MX5, DODGE CHALLENGER SRT8, Pontiac
---
Classic Cruisers arranges spring mustering Saturday 14 May at 10 -15 AT YTRE KONGSGÅRD – ERKEBISPEGÅRDEN – Trondheim – Norway The event is open to all classic vehicles, with prizes in several classes. There will be sales of coffee, soft drinks, waffles, sausage. Bring your classic vehicle and meet up for a pleasant motor day!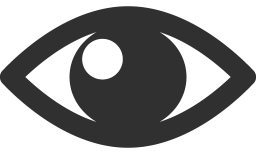 137