Min kamerat Roger`s 1986 Toyota Camry har endelig kommet på veien igjen, etter at den har fått ny registerrem.
Nå er det service jobber som står på listen.
Nå bytte av luftfilter på motoren! Og det trengtes virkelig! Dette er det tetteste filteret jeg noen gang har sett, live eller på nettet! Det kunne vel ikke passert luft gjennom dette da??? Heldigvis så var det enkelt å finne nytt filter, og ennå enklere å bytte det!
---
DIY / How To:
1986 Toyota Camry 2.0 GLi
Replacing the air filter
My friend Roger`s 1986 Toyota Camry has finally hit the road again, after it got a new timing belt. Now there are service jobs that are on the list.
Now replace the air filter on the engine! And it was really needed! This is the tightest filter I have ever seen, live or online! It could not have passed air through this then ??? Fortunately, it was easy to find a new filter, and even easier to change it!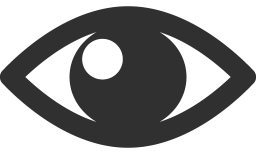 502