Da var det flere nye feil…
Min VW e-Golf, har startet å gi metalliske knakelyder, når vi svinger. Jeg hadde en rumling som jeg mener er fra et hjullager, fra før. Men klarer ikke avsløre hvilket lager det er. Lyden har kommet, men ingen slakke, jeg klarer å avsløre. Men nå var det en helt ny lyd. Det høres nesten ut som noe i metall i forstillingen, har løsnet, eller gått i stykker! Da var det flere potensielle feil. Men her i Norge, så saltes veien så mye, at rust ødelegger mye på bilene våre! Etter selv å ha hørt lyden, så hadde jeg min mistanke. Bilen ble kjørt inn i garasjen, og en rask finger målingstest ble utført. Det avslørte at bilen var lavere foran på en side, enn på den andre siden! Da var det bare å gjekke opp bilen og se etter den mistenkte fjæren… Og sett på maken! Ja da den var knekt!
---
Noise when I turn, what could it be?
2015 VW e-Golf
Bildilla Magasin
Then there were several new errors…
My VW e-Golf has started making metallic crunching noises when we turn. I had a rumble that I believe is from a wheel bearing, from before. But can't reveal which stock it is. The sound has come, but no slack, I manage to reveal. But now it was a completely new sound. It almost sounds like something in the metal in the fixture has loosened or broken! Then there were more potential errors. But here in Norway, the road is salted so much that rust destroys a lot of our cars! Having heard the sound myself, I had my suspicions. The car was driven into the garage, and a quick finger measurement test was performed. It revealed that the car was lower at the front on one side than on the other! Then it was just a matter of jacking up the car and looking for the suspect spring… And look at the mate! Yes, when it was broken! Time to order new parts!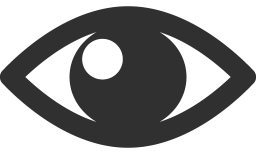 568