Land Rover / Range Rover, har noe gjengangere problemer! Noe av det mest irriterende er vel «EKA» Key lockout…. Eller enklere sakt, en tyverisperre som stopper deg fra og kunne starte bilen. Problemet er at dette systemet ikke er så mye å stole på. MANGE opplever dette alt for ofte! Løsningen er å legge inn en EKA code. Men har man den? Skal kunne skaffes fra Rover forhandlerne! Selve jobben med å legge inn coden, er grei nok. Men huff så irriterende, viss dette skjer ofte!
#bildilla #p38 #rangrover #rangerover #rrp38 #p38eka #eka #keylockout #rangeroverp38
---
How to / DIY:
Range Rover P38 EKA / Key code lockout Key code entry
Bildilla Magasin
Land Rover / Rang Rover play list:    • Land Rover / Rover  
The Range Rover P38 EKA entry code procedure! Land Rover / Range Rover, have somewhat frequent problems! One of the most annoying things is probably the «EKA» Key lockout… Or more simply, an anti-theft device that stops you from being able to start the car. The problem is that this system is not very reliable. MANY people experience this all too often! The solution is to enter an EKA code. But do you have it? Must be available from Rover dealers! The actual job of entering the code is straightforward enough. But huff so annoying, if this happens often!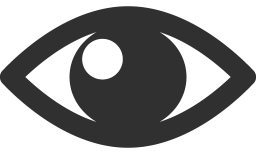 441