Jeg hjelper en kamerat med å ta vare på bilene hans også. Nå var det på tide å få byttet luftfilter på motoren. Dette er VELIG ENKELT!!! Filter er ikke så dyrt, så man kan spare inn på drivstoff og unødig slitasje, ved et enkelt filterbytte!
—————————– Social ——————————–
Home page: http://www.bildillamagasin.no
Facebook: https://www.facebook.com/Bildilla-Mag…
Instagram: https://www.instagram.com/lermax_cars/
DIY / How To:
Install new Engine Air Filter 2000 Lexus RX300 Mk I
3.0 V6 – 24v – VVT-i – 1mz-fe
Bildilla Magasin Service work.
I help a friend take care of his cars too. Now it was time to change the air filter on the engine. This is VERY EASY !!! Filters are not that expensive, so you can save on fuel and unnecessary wear and tear, with a simple filter change! Disclaimer! The videos are made by an untrained mechanic! All the videos are therefore to be regarded as my own experiences, and no conclusion. The videos show what I have done, and the result does not always have to be as desired. Sometimes things go directly wrong, and then I try to find out what went wrong, and try to set a better example so that others will not have to make the same mistake as me. The videos were filmed by myself, and it may have been unknowingly missing to include ALL the details. I try my best to find out what I do and what I find out. But getting cameras in the right places is not always easy! Very important!!! Do not take any chances with safety, neither your own nor anyone else's! Never work under a car, without and double security. Things can happen, so you must always have extra safety in case something should break or overturn, etc. Working on cars poses a danger no matter what. So be aware, and if you do not feel 100% sure of the result, rather ask others to help you or double check what you have done, before you expose yourself and others to danger!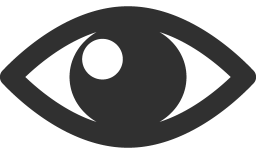 432