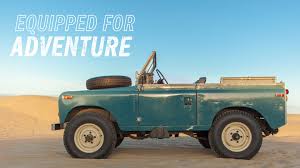 This story comes in partnership with Belstaff as we hit the dunes in a Land Rover Series III.
As a car photographer who shoots for many of the big auction houses, Mr. Pawel Litwinski is no stranger to the world of vintage Bugattis, Ferraris, and Porsches–cars defined by their elegant lines and frightening top speeds. On any given day, Pav can be found shooting anything from a 1932 Daimler Double-Six in one corner of the United States to a Jaguar D-Type on the opposite side of the continent. If he's at home in California, however, odds are you'll find Pav in the seat of a ride defined by its simplicity: his 1973 Land Rover Series III.
Growing up in Coney Island, New York, Pav saw plenty of sports cars on the city streets but what he really wanted was a vehicle that would go over everything. Oh, and he had one other demand: it had to have a tire on the hood. After a couple decades of waiting and dreaming, Pav now has his Land Rover and the two are inseparable, so much so that even when he found himself in financial straits a few years ago–during which time he even had to sell his primary camera and his Subaru STi–Pav refused to part with his beloved Land Rover.
Nowadays, if Pav isn't throwing a ladder into the back of the Land Rover and grabbing his gear while rushing to a photo shoot, he's bouncing over the dunes at Pismo Beach on the Central California coast. But wherever he goes, be assured that on his face is the biggest smile you've ever seen.
Drive Tastefully®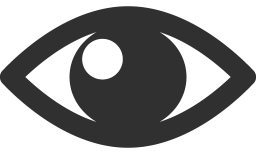 370