DIY / How to install backup camera
Toyota Land Cruiser / PRADO 120 GX / Lexus GX470
Bildilla Magasin
How to install backup camera, Land Cruiser / PRADO 120 PART II: I decided to make it easy, and after the «book». You take plus 12 volts from the reverse light! Then the camera only comes on when backing up. I had other plans, but it went wrong with this camera, as part always has on all its LED lights ..
But I will come back with other «trick» solutions. In this video, I connect the power to the backlight, and pull the video cable forward in the car. GX tailgate. VX with spare wheel on the tailgate, uses the camera with 2 screws! In connection with the fact that I had to find faults on the number plate lights, I chose to install a rear view camera. I ended up buying 2 different cameras. Then the first was not quite right for this car. Mounting the camera itself physically should be very easy, but p.g.a. rust, so it was not just to slip in. Carrying out wires, from the back door, and into the car, is theoretically an easy job … But you have to take some time, and be careful not to damage any of the original wiring! The wires are now inside the car. Now I have to decide which screen solution to choose ???? GX model – Link to camera: https://www.aliexpress.com/item/32843… The camera is very cheap, and there are probably other versions that could be better. Would love to have led lights, but I have ordered my own led bulb to insert, so it was whiter and better light on this page too!
——————–
Hvordan innstalere backup kamera,
Land Cruiser / PRADO 120 Del 2.
Jeg bestemte meg for å gjøre det enkelt, og etter «boka». Man tar pluss 12 volten fra reverslyset! Da kommer kameraet på kun når man rygger. Jeg hadde andre planer, men det ble feil med dette kameraet, da del alltid har på alle sine led lys.. Men jeg kommer tilbake med andre «lure» løsninger. I denne videoen så kobler jeg til strøm vis ryggelyset, og trekker video kabelen frem i bilen. I forbindelse med at jeg måtte finne feil på nummerskiltlyseene, så valgte jeg å innstalere et ryggekamera. Jeg ente opp med å kjøpe 2 forskjellige kameraer. Da det første ikke var helt rett for denne bilen. Å montere selve kameraet fysisk, skulle være veldig enkelt, men p.g.a. rust, så var det ikke bare å smette inn. Gjennomføring av ledninger, fra bakdøren, og inn i bilen, er teoretisk en enkel jobb… Men man må ta seg litt tid, og passe på så man ikke ødelegger noe av det originale ledningsnettet! Ledningene er nå inne i bilen. Nå må jeg bestemme meg for hvilken skjermløsning jeg skal velge????
—————————– Social ——————————–
Home page: http://www.bildillamagasin.no
Facebook: https://www.facebook.com/Bildilla-Mag…
Instagram: https://www.instagram.com/lermax_cars/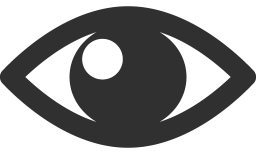 622