2009 VW Passat 2.0 TDi 4Motion – New Project Walkaround – Bildilla Magasin
Nytt prosjekt som vil kunne gi mange How To videoer over tid.
Denne Passaten trenger nok mye jobb, men så ble prisen så lav at det ble for vanskelig å si nei til den.
Hva må / bør gjøres?
• Service, med motor olje, Oljefilter, luftfilter, dieselfilter, cupefilter
• Rens av MAF eller tilsvarende sensor
• Utlesing av koder, da motorlampen lyser
• Sjekk av kjølevæske
• Sjekk av registerrem. Jeg har ikke fått sjekke om den er byttet eller må byttes
• Sjekk av bremser
• Se over understell
• Den må ha EU kontroll
• Starte å fikse skade på bakfanger
• Starte å utbedre rust i karosseri
• Se etter rimelig Stereo løsning
Som man kan se, så er det en lang liste. Og sikker mye mer jeg ikke har oversikt over!
Kom med innspill til hva jeg må sjekke, og til ting dere ønsker å se om disse bilene!
---
2009 VW Passat 2.0 TDi 4Motion – New Project Walkaround – Bildilla Magasin
New project that will be able to provide many How To videos over time.
This Passat probably needs a lot of work, but then the price became so low that it became too difficult to say no to it.
What must / should be done?
• Service, with engine oil, oil filter, air filter, diesel filter, cup filter
• Clean the MAF or equivalent sensor
• Code reading when the engine light is on
• Check coolant
• Check of timing belt. I have not been allowed to check if it has been replaced or needs to be replaced
• Check for brakes
• Look over the chassis
• It must have EU control
• Start repairing damage to the rear bumper
• Start repairing rust in the body
• Look for affordable Stereo solution
As you can see, it is a long list. And sure much more I do not have an overview of!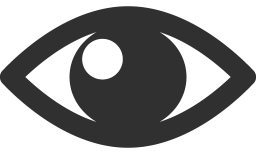 472