Da var det tid for å bytte dekk. Da kan man få sett over bremser samtidig!
Bremse caliperen bak, var litt trege sist høst også.
Men etter ennå en vinter i saltsuppa, så var det på tide å montere de nye caliperene jeg hadde kjøpt inn. Jeg har liggende nye skiver også, men de så helt greie ut, så det ble ikke byttet nå! Bytte av calipere er egentlig en grei sak, som de fleste kan gjøre selv.
Verktøy benyttet for selve bytte jobben:
17 mm kopp på skralle
14 mm kopp eller leddnøkkel
10 mm fastnøkkel, for lufteskruen på caliperen
—————————–
How to / DIY Replace rear brake calipers
Toyota Land Cruiser / PRADO 120 / Lexus GX Bildilla Magasin
A video playlist (now over 80 videos) for the Land Cruiser / PRADO 120 series can be easily found here: https://www.youtube.com/playlist?list…
Then it was time to change tires. Then you can see over brakes at the same time! Braking the caliper at the rear, was a bit slow last fall as well. But after another winter in the salt soup, it was time to mount the new calipers I had bought. I have new discs lying around too, but they looked perfectly fine, so it was not replaced now! Replacing calipers is really a decent thing, as most people can do themselves.
Tools used for the actual change job:
17 mm cup on ratchet
14 mm cup or wrench
10 mm wrench, for the vent screw on the caliper
—————————————
Da var det tid for å bytte dekk. Da kan man få sett over bremser samtidig! Bremse caliperen bak, var litt trege sist høst også. Men etter ennå en vinter i saltsuppa, så var det på tide å montere de nye caliperene jeg hadde kjøpt inn. Jeg har liggende nye skiver også, men de så helt greie ut, så det ble ikke byttet nå! Bytte av calipere er egentlig en grei sak, som de fleste kan gjøre selv. Verktøy benyttet for selve bytte jobben: 17 mm kopp på skralle 14 mm kopp eller leddnøkkel 10 mm fastnøkkel, for lufteskruen på caliperen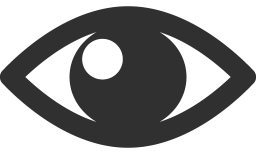 415