Diy / How to: ordne bremser – bakbremser del II.
Jobben på sønnens 2000 modell Toyota Celica 1.8 GT , går sakte men sikkert fremover.
Utfordringen med bremser her i Norge, er at veiene saltes alt for mye hele vinteren! Saltet danner urovekkende mye rust. Det går ut over bremser, bremserør, fjæring, stag og understellet på bilene. I tillegg til utvendig rust på bilene, men det ser man jo. Alt det som skjer under bilen, er skjult helt til man får problemer….
---
DIY / How to:
2000 Toyota Celica 1.8 GT
T23 – mkVII
Rear barke job part 2
Bildilla Magasin
Update on the job whit det 2000 Celica`s rear brakes….. Diy / How to: fix brakes – part 2. The work on the son's 2000 model Toyota Celica 1.8 GT is progressing slowly but surely. Here I replace the front brake pads. Here are the steps, for a fast and efficient braking job! The challenge with brakes here in Norway is that the roads are salted too much all winter! The salt creates an alarming amount of rust. It affects the brakes, brake pipes, suspension, struts and chassis of the cars. In addition to external rust on the cars, but you can see that. Everything that happens under the car is hidden until you get into trouble ….
—————————– Social ——————————–
Home page: http://www.bildillamagasin.no​ Facebook: https://www.facebook.com/Bildilla-Mag…​ Instagram: https://www.instagram.com/lermax_cars/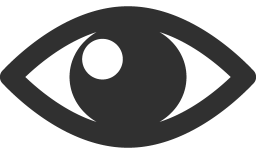 337