2020 Chevrolet Corvette C8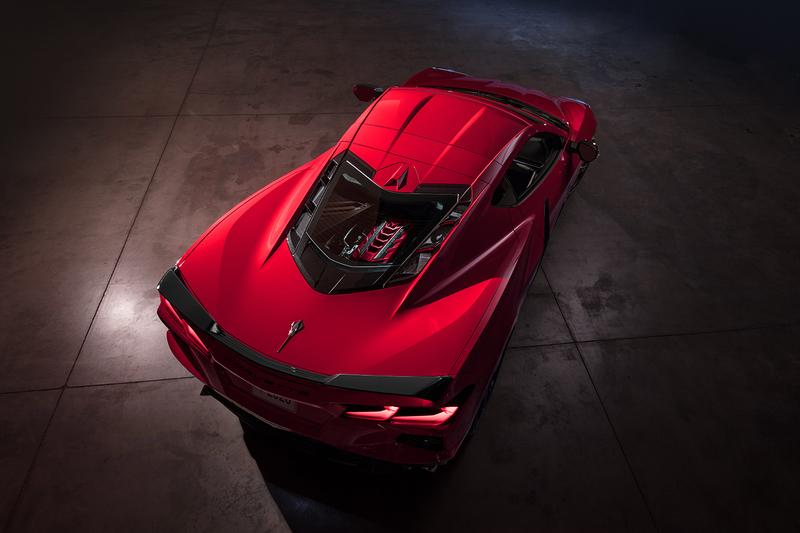 A mid-engine masterpiece
Chevrolet press:
Precision is our starting line
This all-new mid-engine sports car is so much more than Next Generation – it's next level. At once precise and powerful, the Corvette Stingray has been completely redesigned from the ground up to deliver a thrill on every drive.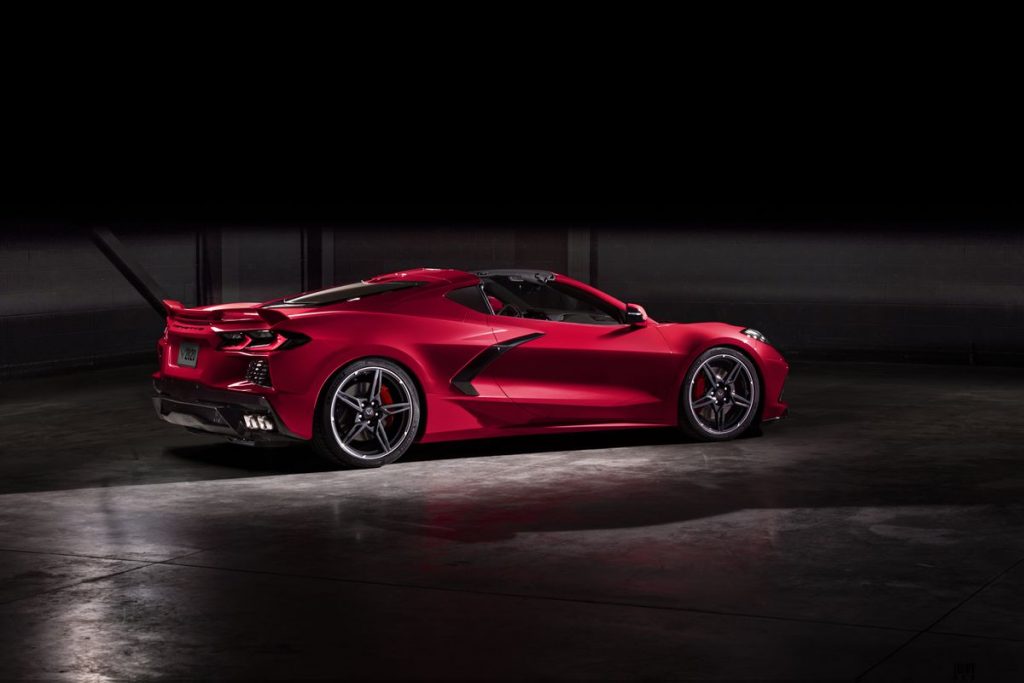 A mid-engine masterpiece

When you completely reimagine a car as iconic as Corvette, you get a beautifully sculpted mid-engine sports car that makes a powerful statement. Not your everyday car, but a car you want to drive every day. And with aerodynamic components integrated throughout, its gorgeous form is functional.
Only a single part has been carried over from the last generation
Door handles and the hatch and hood releases have been hidden for a perfectly clean appearance and improved aerodynamics
The all-new LT2 V8 engine is visible through a rear hatch window
Available Engine Appearance Package adds carbon-fiber components as well as LED lights to illuminate the engine
Connect with a Corvette Concierge

From discovery through delivery, we are here for you every step of the way. Click Chat Now or call 1-866-424-3892 to speak to a Concierge or schedule an appointment.
A new profile in power

The mid-engine configuration provides incredible visibility, responsiveness and driving feel. The new engine placement provides rear weight bias, meaning more power is directed to the rear wheels where it matters most. And with the windshield now over the front wheels, there's improved downforce without the need for a front air dam.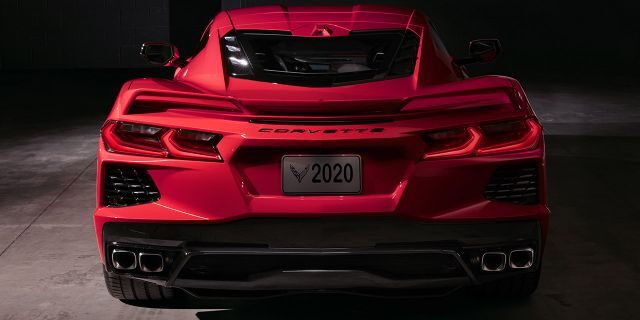 Leave nothing behind
Even storage has been thoughtfully engineered. An all-new front cargo area is large enough to carry an airline-size overhead bag, while the trunk can hold two golf bags or the removable roof panel.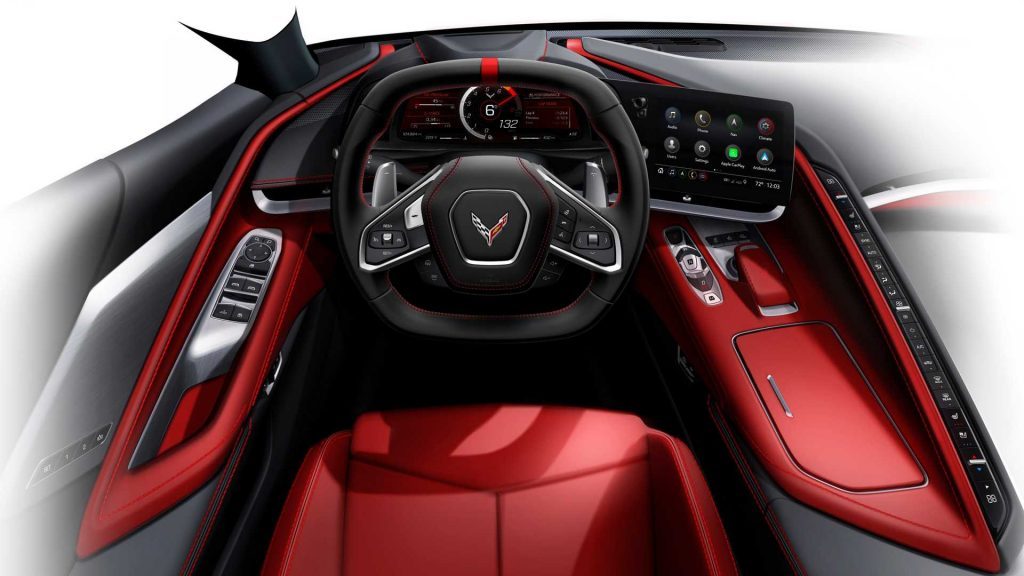 A more rigid frame
The all-new body structure is more than 10% stiffer than the previous generation, which contributes to ride and confidence-inspiring handling.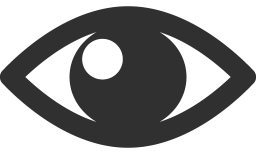 537