DIY / How To:
New alternator and fan belt Toyota Land Cruiser / PRADO 120
1KD-FTV – 3.0 – D4D
Timingbelt video hear: https://www.youtube.com/watch?v=DpoJj…​
New alternator and fan belt REMEMBER to remove the negative pole on the battery / batteries !!!!!
I struggled with the fact that the car would not charge the battery satisfactorily. And after buying 2 different small voltmeter / battery tests, for the cigarette plug, I see that it did not charge anything at idle. And just over 13v at 2500 rpm. Then it was just a matter of looking around for a new dynamo. After checking a part online, I came to the conclusion that the original 100 amp dynamo, will probably actually be too weak. I have mounted the LED bar, and need to mount more light +++ in the car .. I ordered a 130 amp dynamo, and new fan belt. + I had to change a running bearing to the belt at the same time, as it had started to make sound as well. This is really a not too difficult job … Except that I lost a distance behind the running bearing. Then I had to go down with the metal plates under the engine to find it again. I also struggled VERY hard to loosen the plastic connectors on the alternator. It had become somewhat very fixed. Ended up having to leave it a bit with the brake cleaner sprayed on. Then I got help to loosen the plug. After that, most things went smoothly.
Tools used:
Necessary equipment for the lift truck, support stands +++
10 mm
12 mm
14 mm
Torque wrench
---
Ny alternator og vifterem
HUSK å ta av negativpolen på batteriet / batteriene!!!!!
Jeg sleit med at bilen ikke ville lade opp batterien tilfredstillende. Og etter å ha kjøpt 2 forskjellige små voltmeter / batteri tester, for sigarettkontakten, så ser jeg at den laddet ikke noe på tomgang. Og bare så vidt over 13v på 2500 omdreininger / rpm. Da ble det bare å se seg om etter en ny dynamo. Etter å ha sjekket en del på nettet, så kom jeg frem til at den originale 100 amp dynamoen, nok egentlig blir for svak. Jeg har montert LED bar, og skal montere mere lys +++ i bilen.. Jeg bestilte en 130 amp dynamo, og ny vifterem. + jeg måtte bytte et løpelager til remma samtidlig, da den hadde startet å lage lyd også. Dette er egentlig en ikke for vanskelig jobb… Med untak av at jeg mistet ned et avstandstykke bak løpelageret. Da måtte jeg ned med metall platene under motoren for å finne det igjen. Jeg slei også VELDIG mye med å få løsnet plast kontaktene på dynamoen. Den hadde satt seg noe veldig fast. Ente opp med å måtte la det stå litt med bremserens spraiet på. Så fikk jeg hjelp med å få løsnet kontakten. Etter det, så gikk det meste uten problemer. Verktøy som ble benyttet:
Nødvendig utstyr for å løftebilen, støttebukker +++
10 mm
12 mm
14 mm
Momentnøkkel
—————————– Social ——————————–
Home page: http://www.bildillamagasin.no​
Facebook: https://www.facebook.com/Bildilla-Mag…​
Instagram: https://www.instagram.com/lermax_cars/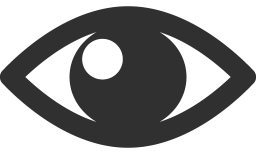 2151