Planlegger ny garasje
Episode 1
Trenger råd!
Det er 2 desember 2021, og snøen har virkelig startet og komme. I løpet av natten har det kommet 15 – 20 cm med løs snø. Prosjektene som skulle vært påbegynt, snør ned. Alt blir vanskeligere, og man må virkelig starte å planlegge en større garasje. Garasjen jeg bruker i dag, er altfor liten. 3 x 6 meter, er et virkelig stort problem! Jeg har ikke nok plass på siden av bilene, og snubler i verktøy osv. En ny garasje kan max være 50 m2, for å kunne forholde meg til enklere regler og mindre kostnader! Jeg er usikker på hvordan garasjen vil kunne fungere best mulig. 7 x 7,1 meter eller 6 x 8,3 meter? Jeg har hatt store problemer med liten plass på sidene av bilene, men mindre problemer med liten plass i endene… Jeg trenger råd, og erfaringer fra dere!
---
Planning a new garage
Episode 1
Need advice!
Bildilla Magasin
It's December 2, 2021, and the snow has really started to come. During the night there has been 15 – 20 cm of loose snow. The projects that should have been started are snowing down. Everything is getting harder, and you really have to start planning a bigger garage. The garage I use today is far too small. 3 x 6 meters ( ca 9,8 x 19,7 ft ), is a really big problem! I do not have enough space on the side of the cars, and stumble into tools etc. A new garage can be a maximum of 50 m2, to be able to relate to simpler rules and less costs! I'm not sure how the garage will work best. 7 x 7.1 meters ( ca 23 x 23 ft )or 6 x 8.3 meters ( ca 19,8 x 27 ft )? I have had big problems with little space on the sides of the cars, but less problems with little space at the ends… I need advice and experiences from you!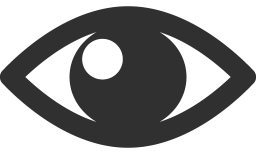 366