Jeg fikk et spørsmål fra en av følgerene av kanalen. Han lurte på hvordan man installerer / setter inn 3 rad med seter i Land Cruiseren.
Land Cruiser 120 GX som den heter her i Norge, er de topp utstyrte modellen som har setter til 8, når tredje rad er installert. Man får også PRADO versjonen som 8 seter + Lexus GX470 i USA og sikkert andre markeder også.
Den tredje raden kan vippes opp og bli hengende bak i bilen. Eller man kan ta ut de bakerste setene meget enkelt, for mer lasteplass.
Jeg har mange videoer om jobbing på disse bilene, så det bør være mulig å finne mye LC120 / PRADO / GX470 info på kanalen.
Men still gjerne spørsmål!!! Kanskje jeg kan hjelpe, eller kanskje jeg kjenner noen som kan!
---
I got a question from one of the followers of the channel. He was wondering how to install / insert 3 rows of seats in the Land Cruiser.
Land Cruiser 120 GX as it is called here in Norway, are the top-equipped model that has sets to 8, when the third row is installed. You also get the PRADO version as 8 seats + Lexus GX470 in the US and probably other markets as well.
The third row can be tilted up and hung in the back of the car. Or you can take out the rear seats very easily, for more cargo space.
I have many videos about working on these cars, so it should be possible to find a lot of LC120 / PRADO / GX470 info on the channel.
But feel free to ask questions !!! Maybe I can help, or maybe I know someone who can!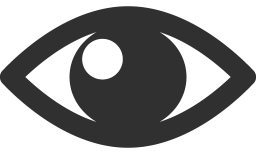 217