Da var det endelig tid for å prøve å få hjem Passaten. Garasjen var tom, og håpet hang høyt!
Men klarte vi å kjøre den de 20 km hjem? Det var bare så vit. Motorlampen lyste hele veien! Den skreik og bar seg, da den mener oljenivasensor er defekt. Bremsene var rustne og ga ulyder i starten. Men bremsene gikk seg til, og lyden forsvant. Fjæringen ser ut til å virke helt ok! De store problemene på turen ble…. Motoren ga aldri ful kraft! Man fikk krefter opp til ca 2000 rpm, over der, så kom det ikke noe ekstra! Motoren var liksom helt uten effekt! Så begynte clutch pedalen å henge seg i bunnen! Den måtte trekkes opp med foten.. Etter vært så mistet jeg clutchen helt. De siste km, gikk bare så vit. Jeg klarte å fylle mer bremsevæske, og pumpe pedalen nok, til at jeg klarte å rygge bilen inn i garasjen…
Men nå er den i garasjen, og jeg kan prøve å få en oversikt over hva man skal gjøre med den. Har dere noen ting dere lurer på, men VW Passaten? 2.0 TDi feil, bytte av filtrer og olje osv. Denne motoren står vel i veldig mange VW, Audi, Skoda osv… Jeg må lese av feilkoder ( OBD2 ), og se hva som kommer opp i neste video!
Kom med forslag, spørsmål, tilbakemeldinger!!!!
DIY Can we drive it home?
Passat problems
VOLKSWAGEN PASSAT 2.0 TDI 16V 4MOTION B6 Variant – 3C5
Bildilla Magasin
Then it was finally time to try to get the Passat home. The garage was empty, and hopes were high! But did we manage to drive it the 20 km home? It was just so white. The engine light shone all the way! It screamed and carried itself, as it thinks the oil level sensor is defective. The brakes were rusty and made noises at first. But the brakes worked, and the sound disappeared. The suspension seems to work just fine! The big problems on the trip were…. The engine never gave full power! You got power up to about 2000 rpm, over there, so there was no extra! The engine was like completely without power! Then the clutch pedal started to hang in the bottom! It had to be pulled up with the foot .. After a while I lost the clutch completely. The last km, just went so far. I managed to fill more brake fluid, and pump the pedal enough, that I managed to back the car into the garage… But now it's in the garage, and I can try to get an overview of what to do with it. Do you have any things you are wondering about, but the VW Passat? 2.0 TDi fault, replacement of filters and oil etc. This engine is well used in many VW, Audi, Skoda etc.… I have to read the error codes and see what comes up in the next video! Come with suggestions, questions, feedback !!!!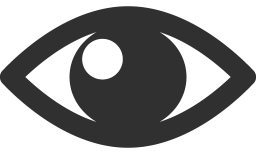 456