DIY / How to:
Replace air filter on 2009 WV Passat 2.0 TDi
VARIANT B6 B7 3C
Bildilla Magasin
Time to start with service work on the project Passat. I take the simplest first! Replacing the air filter on the engine. This is as simple as unscrewing 8 star screws! But I have chosen to always take a check on the MAF / MAP sensor at the same time as changing the filter! This is also an easy job. Although it is even easier on some other brands! Since the filter was very dirty, I took a quick cleaning of the sensor with the brake cleaner, just in case!
---
På tide å starte med service jobber på prosjekt Passaten.
Jeg tar det enkleste først!
Bytte av luftfilter på motoren. Dette er så enkelt som å skru ut 8 stjerneskruer! Men jeg har valgt å alltid ta en sjekk på MAF / MAP sensor samtidig med bytte av filter! Dette er også en enkel jobb. Selv om den er ennå enklere på en del andre merker! Siden filteret var veldig møkkete, så tok jeg en rask rengjøring av sensoren med bremserens, for sikkerhets skyld!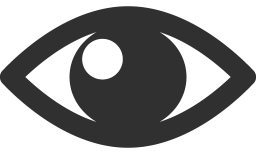 441