Toyota Land Cruiser HJ60
60 series – 4.0 diesel
Like thives in the night
Bildilla Magasin
En trist dag… Man har en drøm, eller som meg… Man kan ha mange drømmer. For meg, så er biler en del av drømmene jeg holder fast i!
Bilene jeg alltid har ønsket mer er: 76-77 Toyota Celica Liftback, 1984-86 Toyota Celica Supra 2.8, 40 serie Toyota Land Cruiser & 60 serie Toyota Land Cruiser. Dette kom av at jeg hadde en far, som kjørte Toyotaer i veldig mange år, og vi fikk et Toyota magasin i posten.
Jeg kjøpte denne 1986 modellen 60 serie, for mange år siden, og har lettet etter karosseri deler, siden den har MYE rust.. Men det er vanskelig å finne deler!
Men nå er drømmen i ferd med å bli et mareritt! Bilen sto ute hjemme, og noen har vært under den og stjålet starteren! Dette må ha skjedd på natten, da bilen står godt synlig for naboer og veien! Jeg mistenker også at de som tok starteren, har en 60 serie selv! Tror ikke denne starteren passer på så mange andre biler. Nå håper jeg på deres hjelp med å gi meg inspirasjon til å fortsette dette prosjektet! Må innrømme at jeg er litt oppgitt akkurat nå! Viss noen har kjennskap til noen som plutselig fikk fikset starteren sin??? Ja da kan det jo hende de kom fra bilen min!!!
---
A sad day… You have a dream, or like me… You can have many dreams. For me, cars are part of the dreams I hold on to! The cars I have always wanted more are: 76-77 Toyota Celica Liftback, 1984-86 Toyota Celica Supra 2.8, 40 series Toyota Land Cruiser & 60 series Toyota Land Cruiser. This came about because I had a father, who drove Toyotas for many years, and we received a Toyota magazine in the mail. I bought this 1986 model 60 series, many years ago, and have been looking for body parts, as it has A LOT of rust.. But parts are hard to find! But now the dream is about to become a nightmare! The car was outside at home, and someone got under it and stole the starter! This must have happened at night, as the car is clearly visible to neighbors and the road! I also suspect that those who took the starter have a 60 series themselves! I don't think this starter will fit that many other cars. Now I hope for your help in giving me inspiration to continue this project! I have to admit that I'm a little disappointed right now! If anyone knows of someone who suddenly got their starter fixed??? Yes, they may have come from my car!!!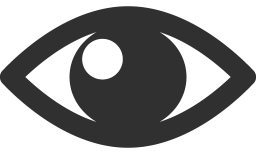 308