I`m in LOVE En herlig 1996 Jaguar X300 3,2 rekke sekser…
Denne bilen skal ha gått 370.000 km, noe som er helt utrolig å tenke på! Etter en kort tur som passasjer, og en litt lengre tur som sjåfør.. Men det er helt utrolig at denne bilen skal ha passert 100.00 km. Den er teit og fin, uten ulyder eller annet som skal tyde på alder og km. Fargen er helt utrolig lekker, spesielt i skumringen! Denne fargen var noe jeg aldri så for meg på en Jaguar XJ…. Jeg mente de passet i mørk grønn eller blå… Jeg tok feil! Denne fargen er bare helt utrolig! Jeg må komme tilbake med flere videoer om denne lekre fargen! Og også mer om V12en som står å venter på et bedre liv også!
—————————————————————————–
I'm in LOVE A lovely 1996 Jaguar X300 3.2 straight six…
This car must have traveled 370,000 km, which is absolutely incredible to think about! After a short trip as a passenger, and a slightly longer trip as a driver.. But it is absolutely incredible that this car should have passed 100.00 km. It is clean and nice, without noises or anything else that would indicate age and km. The color is absolutely gorgeous, especially at dusk! This color was something I never imagined on a Jaguar XJ…. I thought they fit in dark green or blue… I was wrong! This color is just amazing! I will have to come back with more videos about this gorgeous color! And also more about the V12 which is waiting for a better life too!
#jaguars #jaguarxj6 #jaguarxj #xj6 #xj #bildilla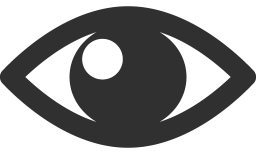 426