Stor samling unike biler funnet i Frankrike.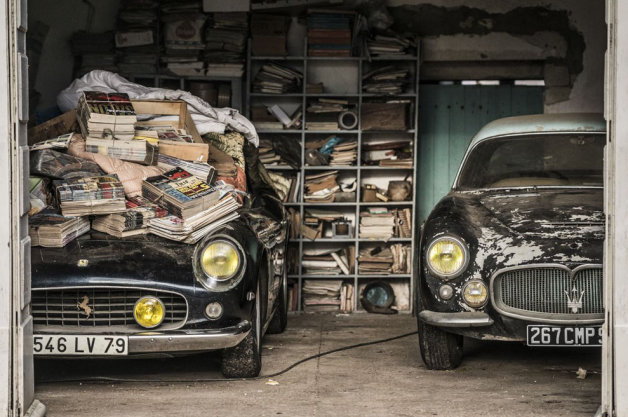 Via autoblog: We all dream about taking a drive and discovering the mythical barn find of a vintage Shelby Cobra or Porsche Speedster hidden way under a sheet, totally forgotten. An upcoming auction from Artcurial in France on February 6 proves that these treasure troves still really do exist, and this might be one of the ultimate barn finds ever.
Decaying away on a French estate, there was a collection of about 100 dirt-covered cars that had been undisturbed for decades, according to The Telegraph. They included all of the great European marques, like Bugatti, Porsche, Maserati, Ferrari and many more. Most of the vehicles were underneath a shed but generally exposed to the elements; however, two very special sports cars were hidden away in a garage (pictured above). In there was a 1961 Ferrari 250 GT SWB California Spider with covered headlights. It was one of just 37 made and thought to be lost. Beside the Ferrari was a 1956 Maserati A6G Gran Sport Frua.
The collection belonged to Roger Baillon, a French transport magnate, according to Artcurial. He amassed this wonderful collection, but when his business fell on hard times in the '70s, Baillon sold part of the group off. These were the ones he kept, but they eventually went forgotten.
Artcurial thinks that only 60 of the cars are actually in salable condition, and they cross the block during the Retromobile Salon in February. The auctioneers believe the Ferrari could sell for as much as 12 million euros (14.74 million) and the Maserati for 1.2 million euros ($1.5 million). Check out the gallery to glimpse the breadth of classics in this collection. Be sure to scroll down for a must-watch, gut-wrenching, patina-laden video showing off the collection and for Artcurial's press release about the sale.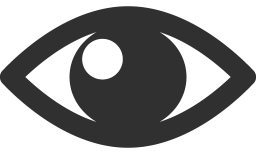 406