VW Passat car key
VW key remote fob battery change How to chang battery on B6 – B7 – 3C + Remote keys
Bildilla Magasin #vwpassat #B6 #B7 #C3 #carkey #keybattery #passat #passatkey
How to replace the battery on the remote control on keys on a 2009 Passat R-Line 2.0 TDi wagon. These keys are for the Passat B6 – B7 – C3, but are the same keys on several models? The car has been parked at a dealer for a long time, and the battery in the car is dead. First job, is just to change the battery on the key, so that a source of error is gone in any case! These keys, utilize CR2032 3V batteries, which are very easy to obtain. Replacing the battery is also very easy! I came across a VW Passat that needs some work before it gets pretty again! But then I could just unfold myself by making many How To videos for you out there! It has been a very tough car once… Before the rust started eating off of it. Typical problem on these Passats and on the Audi A6!
---
Hvordan bytte batteri på fjernstyringen på nøkler på en 2009 Passat R-Line 2.0 TDi wagon.
Disse nøklene er til Passat B6 – B7 – C3, men er det samme nøkler på flere modeller?
Bilen har stått lenge hos en forhandler, og batteriet på bilen er dødt. Første jobb, er bare å bytte batteri på nøkkelen, slik at en feilkilde er borte i alle fall! Disse nøklene, benytte CR2032 3V batterier, som er meget enkle å skaffe. Bytte av batteriet er også meget enkelt! Jeg kom over en VW Passat som trenger en del jobb før den blir pen igjen! Men så kunne jeg bare utfolde meg med å lage mange How To videoer til dere der ute! Det har vært en meget tøff bil en gang… Før rusten startet å spise av den. Typisk problem på disse Passatene og på Audi A6!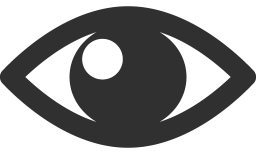 227