DIY / How to:
Replace starter on Toyota Camry 2.4 liter
2AZ-FE – XV30
2001 to 2006
Bildilla Magasin
The trusty Camry suddenly wouldn't start again. It had been difficult to start the last few times, so the suspicion was that the battery was bad. But the battery was charged, but no. I tried jump start and it still wouldn't start. Then it was time to check fuses + the relay that controls the starter motor. But everything was fine. Then all that was left to do was order a new starter motor. It was supposed to be a job that could be done in less than 2 hours. But this job was even easier / faster. If I wasn't going to film, this could have been done in less than 1 hour.
Tool:
Socket wrench: 10 + 12 + 14 mm
Ratchet, with extensions.
A large flat screwdriver, to help loosen the starter.
#camry #toyota #starer #howto #replacestarter #bildilla #xv30
---
Den trofaste Camryen ville plutselig ikke starte igjen. Den hadde vært tungstartet de siste gangene, så mistanken var at batteriet var dårlig. Men batteriet ble ladet, men nei. Jeg prøvde med hjelpestarter, og den ville fortsatt ikke starte. Da var det på tide å sjekke sikringer + releet som styrer startmotoren. Men alt var i orden. Da ble det bare å bestille ny startmotor. Det skulle være en jobb som man kunne gjøre på under 2 timer. Men denne jobben var ennå enklere / raskere. Viss jeg ikke skulle filmet, så kunne dette vært gjort på under 1 time.
Verktøy:
Koppnøkkel: 10 + 12 + 14 mm
Skralle, med forlengere.
Et stort flatt skrujern, til å hjelpe til med å løsne starteren.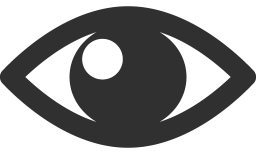 269