Våren er her. Men noen utfordringer må man bare finne ut av! Dødt batteri og rustent lås til bakluka… Da er det ikke kjekt at luken åpnes elektrisk….
https://www.youtube.com/watch?v=liAdg-ByNNU
How To / DIY:
Jaguar XJ6 X300
Dead battery and you are unable to access the trunk?
Bildilla Magasin
Then spring was here (I hope!!! )…. Time to see how the cars that have been outside have fared over the winter! But as usual, winter has taken its toll on the car batteries! With as much snow as we've had this winter, things have become even heavier than usual! When we tried to bring a Jaguar XJ6 3.2 X300 to life, we encountered challenges! Dead battery and the key didn't work in the tailgate. The last ones are probably due to rust in the lock on the tailgate! We couldn't open the hatch from inside the car either, as the steering for this is electric! But we found the solution! And the solution was actually easier than feared! «If you have a dead battery and you are unable to access the trunk using the button on the dash and remote you can use your key (black) at the trunk. That key opening is located to the right in the XJ6 badge as seen in this photo. Please note that the valet (green) key will not open the trunk. Also it seems that if the key is not used to open the trunk the lock has a tendency to seize up, I would recommend using the key to open the trunk on occasion and lubricating if necessary.»
#jaguar #xj6 #jaguarx300 #x300 #1996jaguar #deadbattery #deadbatteryjaguar #bildilla #xj63.2
---
Da var våren her ( håper jeg!!! )…. På tide å se hvordan bilene som har stått ute, har klart seg over vinteren! Men som vanlig, så har vinteren tatt på bilbatteriene! Med så mye snø som vi har hatt nå i vinter, så har ting blitt ennå tyngre en vanlig! Da vi skulle prøve å få liv i en Jaguar XJ6 3.2 X300, så møtte vi på utfordringer! Dødt batteri og nøklen virket ikke i bakluka. De siste er nok trolig på grun av rust i låsen på bakluka! Vi kunne ikke åpne luken inne fra bilen heller, da styringen for dette er elektrisk! Men vi fant løsningen! Og løsningen var faktisk enklere en fryktet!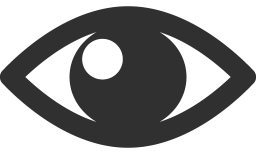 324