Hvordan demontere senter av dashbordet, slik at du enkelt kan ta ut stereo, klimaanlegg, lufteventiler, askebeger, 12 sigaretlighter osv.
Alt dette kan raskt og enkelt tas ut! I forbindelse med at jeg straks har over 70 videoer om Land Cruiser 120 serien på kanalen, så fikk jeg spørsmål om jeg hadde laget en slik video, men innså at jeg manglet denne informasjonen på kanalen. Da var det bare å demontere stereoen på min 2006 Land Cruiser VX, slik at en av mine følere kunne ha gleden av å se hvor enkelt dette faktisk er!
Verktøy jeg brukte:
Plastikk demonteringsverktøy. Noe som er veldig billig på eBay, Ali Express osv..
10 mm koppnøkkel
8 mm koppnøkkel eller Philips skrujern.
Jeg hadde ikke behov for å bytte noe på min bil, men ønsker kun å vise fremgangsmåten. Kom gjerne med spørsmål, og med forslag til stereo løsninger som kunne vert et alternativ å bytte inn i bilen!
DIY how to take out stereo
Toyota Land Cruiser / Prado 120 – Lexus GX470
Bildilla Magasin
How to disassemble the center of the dashboard so that you can easily remove the stereo, air conditioner, vents, ashtray, 12 cigarette lighters, etc. All this can be taken out quickly and easily! In connection with the fact that I immediately have over 70 videos about the Land Cruiser 120 series on the channel, I was asked if I had made such a video, but realized that I was missing this information on the channel. Then it was just a matter of disassembling the stereo on my 2006 Land Cruiser VX, so that one of my sensors could have the pleasure of seeing how easy this actually is!
Tools I used:
Plastic disassembly tool. Something that is very cheap on eBay, Ali Express etc ..
10 mm cup wrench
8 mm socket wrench or Philips screwdriver.
I did not need to change anything on my car, but just want to show the steps. Feel free to ask questions, and with suggestions for stereo solutions that could be an alternative to switching in the car!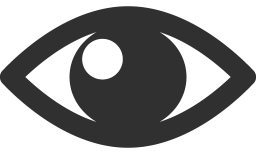 1084