Min Lexus LS400, har stått forlatt ute lenge. Men nå var det på tide å se om jeg fikk flyttet den, da jeg skulle klippe en hekk, som bilen nesten var nedgrodd av. Det var også andre trær som hadde startet å henge over bakende av bilen. Utrolig nok, så startet bilen på det gamle batteriet som sto i den! Men som forventet så var det diverse utfordringer. Servo pumpen, er beryktet for å lekke ( atf / servo olje ) på disse bilen. Her var det tomt… Bare å ta seg sammen å få vasket den og prøvd å reddet den. Neste år, er den 30 år, og veteranbil!
Dirty car cleaning
My 1994 Lexus LS400
Start-up after 2 years, and howling servo pump
Bildilla Magasin
My Lexus LS400 has been left outside for a long time. But now it was time to see if I could move it, as I had to cut a hedge, which the car was almost overgrown with. There were also other trees that had started hanging over the back of the car. Amazingly, the car started on the old battery that was in it! But as expected, there were various challenges. The servo pump is notorious for leaking ( ATF / servo oil ) on these cars. It was empty here… Just getting together to wash it and try to save it. Next year, it will be 30 years old, and a vintage car!
#lexus #ls400 #lexusls #lexusls400 #dirtycar #bildilla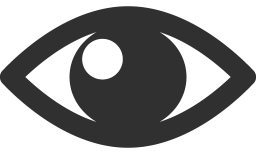 178