Bestilie Bil deler Gleder og sorger, penger å spare, men…. Med mange prosjekter stående, så må man prøve å bestille deler rimelig og til rett tid. Men i det siste, så har jeg opplevd meget lange leveringstider + pakker som rett og slett forsvinner. Dette plus, at jeg har fått feil deler.. Alt dette har gjort at fler prosjekter blir stående alt for lenge. I tillegg til problemer med å kunne leie prøveskilter. Jeg har nå prøvd å bestille deler til flere av prosjektene, i håp om å kunne jobbe videre på flere av prosjektene. Nå ønsker jeg å få til avtale med en eller to leverandører, som kan hjelpe til. Det vil komme mange videoer fremover, viss man klarer å få delene som trengs…..
Ordering Car parts. Joys and sorrows, money to save, but …. With many projects standing, one must try to order parts reasonably and at the right time. But lately, I've experienced very long delivery times + packages that simply disappear. This plus, that I've got the wrong parts .. All this has meant that more projects are left standing too long. In addition to problems with renting test signs. I have now tried to order parts for several of the projects, hoping to be able to continue working on several of the projects. Now I want to make an agreement with one or two suppliers, who can help. There will be many videos ahead, sure to get the parts needed …..
Opddatert video om problemene med bremsene og feil deler til 2000 Celicaen vår!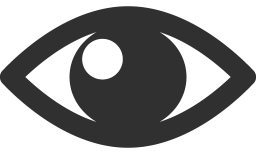 1060