Cars and Coffee – Vi smir mens jernet er varmt spezzial
2. treffet for sesongen 2022!
Car meet – Car show Trondheim / Lade Arena – Burger King –
24/4 – 2022
Bildilla Magasin
«Vi smir mens jernet er varmt spezzial»
Da var det tid for andre biltreff i Trondheim, 24 april-22. Cars and Coffee…. Treffet er som vanlig arranger på Lade Arene, ved Burger King. Vår været har kommet, med masse sol og varme. Endelig er den for…. Vinteren over! Godt å se alle de fine bilene, som har kommet ut fra vinterdvale. Få Amcars, men mye annet som Porcher i fleng, Lamboer og Ferrarier. Toyota Supra MK4 og MK5 + flere Skyline! Mange Mercedes SLS. Og mye annet fint! Trenger ikke koste skjorta for å sjarmere meg heller, så da finnes det mye å velge blant! Mange biler man får et forhold til fra man var barn. Verdien ligger i de gode minnene 🙂
---
Then it was finally time to get this year's first car meeting in Trondheim, 24 April-22.
Cars and Coffee nr 2-22!
The meeting is as usual arranged at Lade Arene, at Burger King. Our weather has come, with lots of sun and heat. Finally it is for…. Winter over! Good to see all the nice cars, which have come out of hibernation. Get Amcars, but much more like Porcher galore, Lamboer and Ferraris. And much more nice! No need to cost the shirt to charm me either, so then there is plenty to choose from!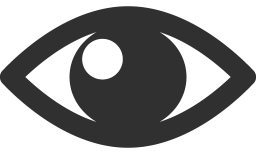 628