1986 Toyota Camry 2,0 GLi, vil ikke starte… Problemet løst enkelt!
Etter å ha byttet olje og latt bilen bli varm, så parkerete eieren bilen.
Da jeg kom innom ca 20 min etter på, ville den ikke starte igjen??? Alt virket normalt da han rygget den ditt den sto, men nei!
Bilen har nettopp fått ny registerrem, så vi fryktet at noe var gått galt der.. Men vi sjekket, og den gikk rundt da starteren slo inn!
Vi måtte så dobbelt sjekke om bensinmåler var i orden. Og fylte på litt ekstra bensin, men nei!
Da var neste test, og sjekke fordeleren! Et typisk svakt punkt i gamle dager. Kondens i fordeleren, er ikke ukjent for de som er så gamle som oss!
DIY / How To:
1986 Toyota Camry 2.0 GLi will not start!
Problem solved easily!
Camry will not start … Problem solved easily! After changing the oil and letting the car warm up, the owner parked the car. When I stopped by about 20 minutes later, it would not start again ??? Everything seemed normal when he backed it up, but no! The car has just got a new timing belt, so we were afraid that something had gone wrong there .. But we checked, and it went around when the starter hit! We then had to double check if the fuel gauge was in order. And refilled with a little extra petrol, but no! Then was the next test, and check the distributor! A typical weak point in the old days. Condensation in the distributor is not unknown to those as old as us!
---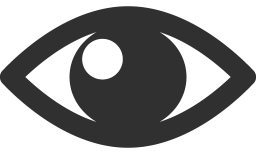 119